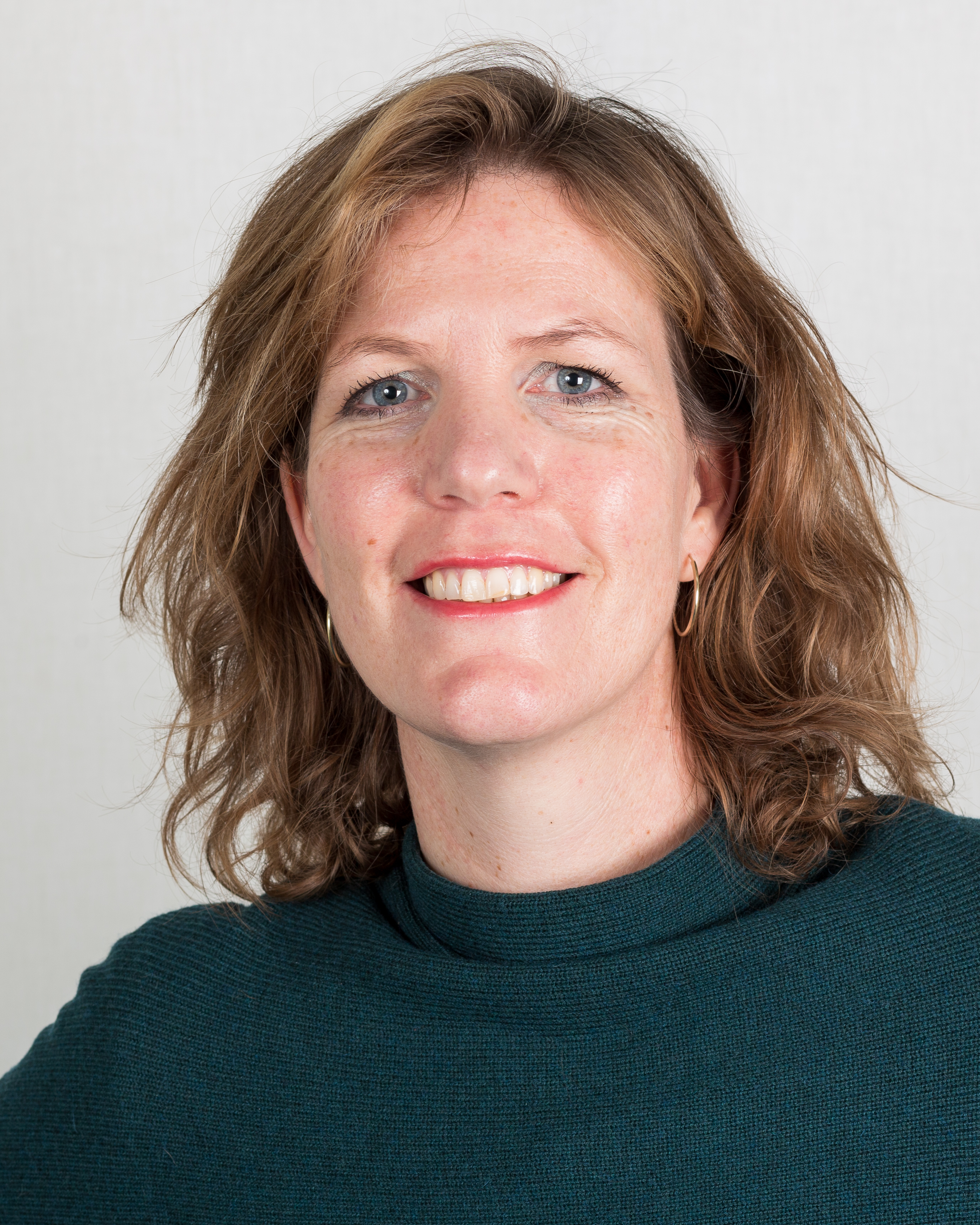 The principal researcher of this researchproject, Dr. Nienke Boesveldt, works as part of the Political Sociology program group at the University of Amsterdam. Dr. Boesveldt's research interests include vulnerable groups, homelessness, governance, public (mental) health, interventions, social policy, social innovation, social economy and comparative studies. She has worked for municipalities for 15 years on processes for social relief, day care as well as sheltered living policies.
Through this dual background of researcher and policymaker, Dr. Nienke Boesveldt has a layered understanding of the circumstances (and the pressures) that policymakers encounter in their daily work. Additionally, she organizes regular workshops, lectures and seminars on matters related to governance of homelessness and attaches great importance to building a bridge between scientific knowledge and practice.
---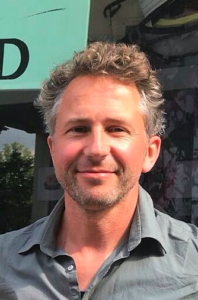 Maarten Davelaar (political scientist) is associated with the research as a trainer / researcher. Together with Nienke Boesveldt, he sets up and supervises the training of peer researchers and duo-research method. He frequently works with participative (action) research and is initiator of the PAja! This is a method for participatory inspections in which users of care and welfare facilities play the leading role. As an independent researcher he works with, among others, Utrecht University, Hogeschool Utrecht, Verwey-Jonker Institute, municipalities, housing corporations and social organizations in the social domain.  He is also the project leader of the Development Workplace Mixed Living in which residents, professionals and administrators develop new insights into innovative housing projects where residents have, to varying degrees and periods of time, lost grip over their life. 
---
Marte Kuijpers (MSc) is part of our team of academic researchers. She completed her master's degree in Social Policy and Public Health at Utrecht University with a study into the social context for recurrent homelessness. Her interest in the research was fueled by her previous work experience at a work collective for (threatened) homeless people in Nijmegen. Over the past two years, she has interviewed many stakeholders and clients in various municipalities. She hopes that the research will bring client-user experiences and policy closer together.
---
Juul Mulder (Dr.) is involved in the project as an academic researcher. With her background in psychology, she obtained her PhD from Utrecht University in 2008, researching the role of music preference in the psychosocial development of young adults. In the years that followed, she conducted years of research into the quality of judicial behavioral interventions, including the theoretical underpinning, implementations and goal achievement. She also recently worked as a caseworker in a facility for sheltered housing for people with dual diagnoses. Her experience both in research and in practice make her a valuable addition to the research team.
---
Merel Otto (MSc) is involved in the project as an academic researcher. During her Master's degree in Social and Cultural Anthropology at VU Amsterdam, she researched the experiences of young adults with psychological problems in Lagos, Nigeria. Her interest in the project is driven by her passion for psychological health and her goal to use knowledge and theory for practical approaches to social problems.
---
Charlotte van der Veen (MA) is involved in the project as a researcher. She has a background in Literary Studies and Cultural Analysis and is particularly interested in the interaction between mental health, society and policy. She has previously conducted research into the relational conceptualization of pain and 'madness', among others in the context of the Dutch recovery movement. After completing her studies, Van der Veen worked at various organizations in the social domain where experiential expertise is an important theme. Based on these work experiences as well  her own experiential knowledge, she endorses the added value of participatory research and the collaboration with co-researchers by experience in this project.
---
Siebert Wielstra is involved in the project as a researcher. Siebert holds a Research Master in Social Science with a specialization in migration studies and urban sociology. Before being involved in this project, Siebert has worked as a researcher for the International Migration Institute at the University of Amsterdam where he carried out research on replacement migration and social transformation. Now working for our project, Siebert hopes to carry out research that is strongly involved with everyday local practice. 
---
Annie Berendsen (MSc) is involved in the project as a researcher. In 2021 she completed her master's degree in Sustainable Urban Development at Wageningen University and TU Delft, at the AMS Institute. Here she gained an interdisciplinary view, with knowledge of both the technical and the social domain. She conducted research using the living lab methodology during her interviews with a group of economically homeless people (also known as self-reliant people, couch sleepers) and temporary housing. In addition to her role as a researcher, Annie works at De Regenboog Groep, a healthcare provider in the social domain of Amsterdam. With this combination of activities, she brings the worlds of research, policy and practice closer together.
---
Our duo-researchers
---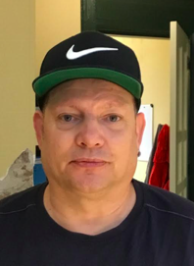 Robbert Brouwer is expert by experience and currently works as a determined supporter at the Lumen Foundation in Leiden. Here he visits people at home who have bad experiences with mental health care, people that can not long be housed in protected housing due to the current policy transitions, or people who's behavior is often mischaracterized as disturbing (Robbert rather thinks that their behavior is misunderstood). Along with, Robbert also provides information as a trainer at the applied University in Leiden as well as during evening meetings organized by mental health institutions for family members of people with ADHD, OCD, autism and addiction issues. Robbert has followed many official courses and is a truly motivated expert by experience. He executes his work with a lot of joy and is determined to keep on working in different facets of psychiatry.
---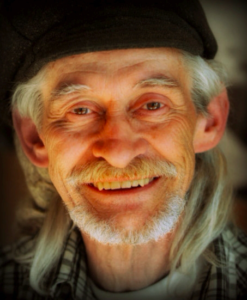 Edo Paardekooper Overman, is an active experience expert. After a homeless period of about one and a half years, he became active as advocate, co-researcher and 'mystery-guest'-trainer in the lives of people who have found themselves excluded – at times even expelled – by society.. He works together with other experience experts throughout the Netherlands and at times on a European level. He is currently involved in the so-called 'Multi-Year Agenda Assisted Living and Social Services' 2018-2022 as board member of the 'Stg. Workshop COMO, which stands for Clients Organizations Social Care.
---
Following several years of treatment for past traumatic events, Angelique Brouwer, started to use her experiential expertise and understanding of mental health care. She decided to follow courses and trainings to learn to work with her own experiences. Angelique has successfully completed this. She currently works at a client organization that is committed to people with a (psychological) vulnerability in society. She also is active as an interviewer in the research, because she wants to dedicate herself to  'vulnerable' fellow human beings and improving their participation in society.
---
Thijs Kuiling is an energetic and passionate expert by experience from Arnhem. He has experiences with trauma and confusing behavior. During his experiences with mental health care, he missed the connection from person to person, apart from the diagnoses. He finds it very important to listen to someone's story and experience and to enable someone to make their own choices. Thijs hopes that policy concerned with vulnerable groups in society will be focused more on the individual, enabling them to  determine for themselves what works for them and respecting their ability to make their own choices. 
---
In the past Sonja Bosch has worked as a researcher in the laboratory and as a veterinarian for companion animals. Through personal, life-disrupting experiences she went through a long recovery process from the world of psychiatry. By sharing these experiences, listening to the stories of others and by following a training as a counselor/experiential expert in mental health care, she is currently working as an experience expert in mental health care. For her, every story behind the disruptive experiences remains captivating and intriguing. In addition to her research work for this project, Sonja is currently working at Lysias Advies. 

---
Wim Eickholt introduces himself as a teacher, tour guide, divorced man but also ex-homeless and ex-addict. He has written on his experiences on the street and in rehab in two books. He now uses his experience and the two books to dispel stigmas and misconceptions about people on the hard shoulder of life at schools, festivals but also in the media to a wide audience. He is very happy to be involved in this project. It really helps to see a human: "It is not an addict but a HUMAN with an addiction problem!"
---
Stan Coldewijn is 62 years old, father of three children and lives with his fiancée Ellen. Stan has a background in technical engineering. After a very serious burnout, he became alcohol dependent. This resulted in the end of his company, marriage and a path of about ten years within various institutions. He has been living independently for three years now, abstinently, and he works – quite broadly – within the psychosocial domain. Currently, Stan is involved as an enthusiastic duo researcher in the Living Lab research case in Utrecht.
---
Peggy Demilt is a passionate experiential expert full of curiosity and interest in others. Out of great curiosity, she has gained a lot of knowledge through recovery support courses and various studies. She has worked in addiction support and floating support worker for mental health care. She also works as a duo researcher at the UvA. "I think I've been lucky to be able to cooperate in this fun way in identifying problems/obstacles and confirming what is already going very well. This in order to create a better and safer living environment for everyone in a (hopefully) inclusive society."
---
Lisanne Krot has faced many personal difficulties over the past few years. She states that these challenges have given her strength. Accordingly, her mission is to now use these experiences to help others. In previous years she worked as the chairman of a local ambulantory client council and was active at a recovery academy in Haarlem. In addition to taking care of her two children and her role as an informal carer, she is currently working as a duo-researcher within our research project. Through active participation in our interviews she hopes to be of help to others that are currently similar facing difficulties in life.