The principal researcher of this researchproject is Dr Nienke Boesveldt. She works at the research group Political Sociology at the University of Amsterdam. Dr. Boesveldt's research interests include vulnerable groups, homelessness, governance, public (mental) health, interventions, social policy, social innovation, social economy and comparative studies. She has worked for municipalities for 15 years on processes for social relief, day care and protected and living policies.
This dual background of researcher and policymaker is currently of great value for this research and this position contributes to the social value of the scientific work. Dr Boesveldt understands the circumstances (and the pressure) that policymakers encounter in their daily work. She organizes regularly, and for different target groups, workshops, lectures and seminars on studies on the governance of homelessness and attaches great importance to building a bridge between scientific knowledge and policy practice.
---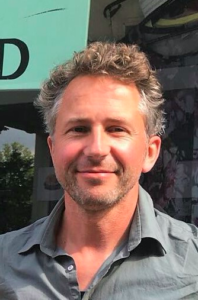 Maarten Davelaar (political scientist) is associated with the research as a trainer / researcher. Together with Nienke Boesveldt he has set up the training for the researchers, who are also experience experts and their university duo researchers. Besides that, he supervises the training meetings. He frequently works with participative (action) research and is initiator of the PAja! This is a method for participatory inspections in which users of care and welfare facilities play the leading role. As an independent researcher he works with, among others, Utrecht University, Hogeschool Utrecht, Verwey-Jonker Institute, municipalities, housing corporations and social organizations in the social domain.  He is also the project leader of the Development Workplace Mixed Living in which residents, professionals and administrators develop new insights into innovative housing projects where (also) people live who have lost their grip on life for a longer or shorter time.
---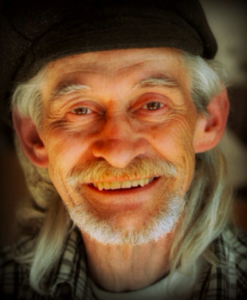 Edo Paardekooper Overman, is an active experience expert. After a 'homeless period' of about one and a half years, he became active as advocate, co-researcher and 'mystery-guest'-trainer in the lives of people who excluded by our society and sometimes even expelled. He works together with other experience experts throughout the Netherlands and sometimes even at European level.He is currently involved in the so-called 'Multi-Year Agenda Assisted Living and Social Services' 2018-2022 as board member of the 'Stg. Workshop COMO, which stands for Clients Organizations Social Care.
---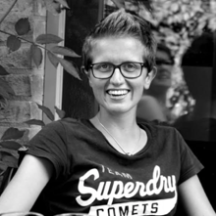 Maaike Metselaaris currently working as an expert by experience in a sheltered living accomodation. In 2016 she received her certificate from the renowned training called Howie the Harp, during which she learned to use her past personal experience to help others. As an expert by experience she works as a mentor for others to help them with recovery oriented care. She has developed herself into a WRAP-facilitator and gives training for clients that live in sheltered housing. Maaike is involved in the research because she thinks it is important to think along at a policy level and help to give clients with experiences in the field a voice in policy.
---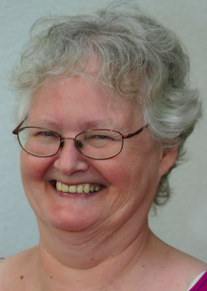 For various years Nanda Verbaan has been  working as a nurse in different settings. However, she was confronted with a burn-out and PTSS (Post Traumatic Stress Syndrom) through a childhood trauma. With the help of various people, also in the Mental Health sector, she has worked her way back and experienced strong personal growth. She now uses her experiences to support others. Currently she works as a peer-researcher/interviewer in our research. Next to that she is employed as a volunteer-coach and trains caregivers in their contact with clients to fuel their participation in society.
---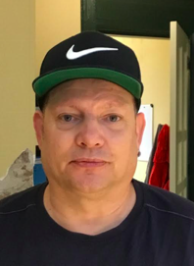 Robbert Brouwer is expert by experience and currently works as a determined supporter at the Lumen Foundation in Leiden. Here he visits people at home who have bad experiences with mental health care, people that can not long be housed in protected housing due to the current policy transitions, or people who's behavior is often labeled as disturbing (of which Robbert rather thinks it is misunderstood behavior). Next to that Robbert also provides information as a trainer at the applied university in Leiden and evenings organized by mental health institutions for family members of people with ADHD, OCD, autism and addiction issues. Robbert has followed many official courses and is a truly motivated expert by experience. He executes his work with a lot of joy and is determined to keep on working in different facets of psychiatry.
---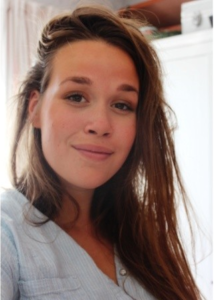 Marte Kuijpers MSc completed her master Social Policy and Public Health at Utrecht University with her thesis "Returning Homeless. Exploring the influence of support from (in)formal social networks on homeless persons' capabilities to remain stably housed after transitioning from sheltered to independent housing". For her thesis she was nominated for the Master-price of the program 2019. Before starting her master education Marte was working at a work-collective for homeless persons and people being at risk of losing their homes in Nijmegen. Through this work she became familiar with the daily struggles of homeless persons in the Netherlands and decided she wanted to contribute at a more structural level: through policy. She enjoys working in a diverse team both with fellow University researchers and peer-researchers with lived experience. As a researcher she enjoys speaking to both clients in social relief and stakeholders at high positions in organizations focused on social affairs. She believes coliding these perspectives can help to come to more structural changes for vulnerable inhabitants in the Netherlands. The contribution of experts by experience with lived-experiences in this is indispensable and adds a new dimension to scientific research on vulnerable groups in society.
---
Julie Hopmans MSc, is part of our team of researchres. Last year she graduaded from her  Masters Sociology at the University of Amsterdam with a specialisation in Gender and Sexuality. Her thesis' subject is on the influence of interviewers and peer-interviewers (experts by experience) on the stories of the female clients. Previously, she obtained a bachelor's degree in international development in Wageningen. During her studies she gained interest in qualitative research methods and the improvement of the quality of life of people surrounding us. Contribution to this project creates a very interesting combination of those interests.
---
After his fourth depressive period former journalist Ron de Joode started to explore the world of experts by experience. Not only did he learn here to use his psychological vulnerabilities to support peers, also his people skills and journalistic skills helped him to support others in their recovery. Meanwhile, Ron, who has received to certificates for working with his own lived-experiences, follows the Howie the Harp training to become a professional expert by experience. He defines his rol as a mix between bridge-builder, ally, role model, change-maker and fly on the wall. "When you have experienced a heavy phase in your life, you do not want to go through treacly bureaucratic processes or complex systems. You actually want what every human being would want: someone to listen to you, warmth, understanding and empathy. As an expert by experience, you can be employed in different roles to support someone. That is what I love to do for vulnerable others. Also in this research-project."
---
Through a  personal experience with psychiatry nine-and-a-half years ago, Helen Urbanowitz-Kloppenborg knows the importance of well-fit support after admission in order to stand on one own feet again. She herself has positive experiences with a fast trajectory out of the clinic. As an expert by experience she collaborates in the research to fuel more durable extramural trajectories for her peers with the right support to help them with their psychological vulnerabilities. Helen thinks the power of the expert by experience is with its abilities to empathize with people in vulnerable situations similar to their own past experiences. Moreover it lowers the threshold to share experiences. A little while ago Helen has successfully finished her WMEE 1 & 2-trainings (Working with your own experiences). Meanwhile she has been working for two and a half years as a youth-worker and as a buddy for people with psychological vulnerabilities. Helen looks back to her past interviews as truly valuable experiences and likes to get to know the persons behind the stories. She is looking forward to her forthcoming interviews!
---
Angelique Brouwer has witnessed traumatic experiences in the past. After years of mental health treatment and support she decided to use her experiences to help others. She decided to start a training to work with lived experiences. She has successfully finished this training and is now working for an organization that helps people that experience (psychiatric) vulnarabilities in society. Furthermore, she works as an interviewer for our research project, through which she wants to be of meaning for vulnerable people in society.
---